Construction has commenced today on a $96 million Western Sydney project which will deliver high-quality private and social housing and create hundreds of jobs.
Early site works are underway on the Lidcombe Rise development at 2-36 Church Street, Lidcombe, to build 262 new homes, including 53 new social and 209 private.
Minister for Water, Property and Housing, Melinda Pavey, said the NSW Land and Housing Corporation (LAHC) is working with the Billbergia Group to develop vacant land and create a vibrant neighbourhood of mixed housing, well connected to public transport and other essential community services.
Minister Pavey said the exciting project would also deliver an estimated 480 jobs as well as providing new social homes to support vulnerable people in an area of high demand.
"Many other projects just like this one are under construction throughout NSW to build new homes and support those people in our community who need it, while injecting real money into the economy, at a critically important time," Minister Pavey said.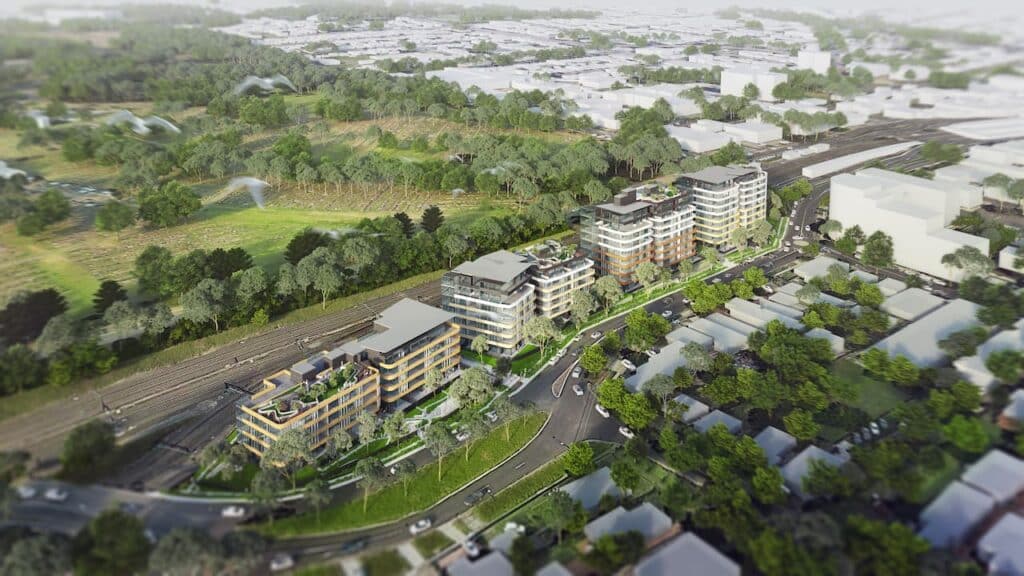 "This development is further proof the NSW Government is taking real action to build stronger communities and make a genuine difference to peoples' lives."
Four apartment blocks will be constructed over the one hectare site and will be architecturally designed to complement and energise the local landscape.
Minister Pavey said the social housing to be constructed would be to the same high standard as private housing in the same project. The new housing is located near public transport, schools, the Lidcombe Library, an aquatic centre, and public open spaces.
"Communal courtyards and rooftop open spaces will also provide recreational areas for each building, to further improve the resident experience and enhance living standards," she said.
"We don't just replace old housing and build new properties – we deliver great homes purposefully designed to enrich lives and invigorate communities."
Billbergia Group Managing Director, John Kinsella, said his group was all about "creating communities" and it is a great privilege to be working with LAHC to broaden the depth of social and market housing supply in Lidcombe and rejuvenate the precinct.
"Given the current adverse economic and health circumstances, the timing of this shovel-ready development couldn't have been better," Mr Kinsella said.
"We look forward to progressing this with the NSW Government, Evolve Housing and with Cumberland Council."
Billbergia has developed a separate planning proposal, which seeks to amend planning controls to increase the number of dwellings at the site to around 375, including 63 social housing dwellings, and deliver local infrastructure improvements.
The current construction process will be able to incorporate the additional storeys if a timely approval is achieved.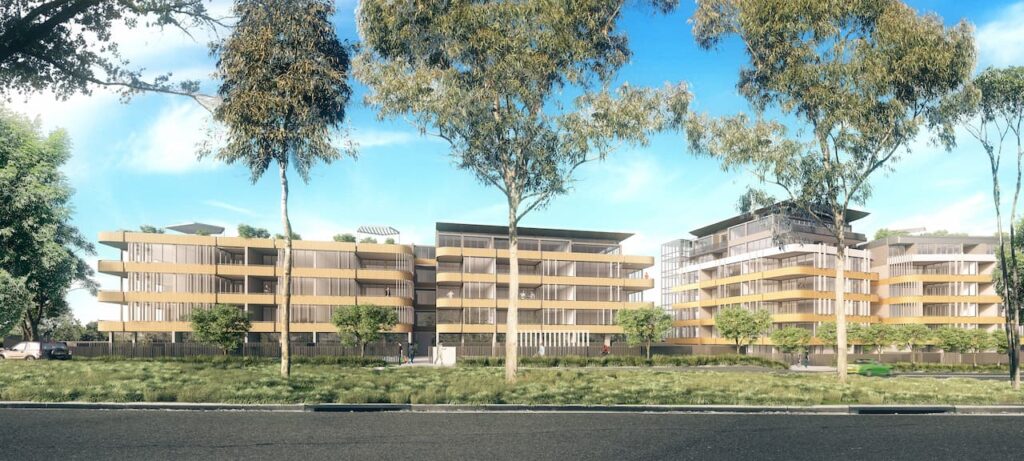 This planning proposal – which has in-principle support from Cumberland Council – reflects the site's excellent location close to frequent public transport and a town centre.
The project is one of 46 projects being progressed by LAHC in Western Sydney, which have the potential to generate $199 million in construction activity and 884 jobs through the construction of 542 social housing dwellings.
Once construction is complete, Evolve Housing will manage the new social homes on behalf of LAHC and CEO Lyall Gorman said he was looking forward to seeing the project progress.
"There has never been a more important time to develop social housing in Sydney, and this project will deliver new, high-quality homes to fulfil that demand, while also boosting the economy by creating jobs," Mr Gorman said.
"We are pleased to be working with the NSW Land and Housing Corporation and the Billbergia Group to create a thriving, accessible new community for the people of Lidcombe."
These housing renewals form part of the NSW Government's Future Directions for Social Housing; a plan to build more and better social housing that blends-in with local communities.